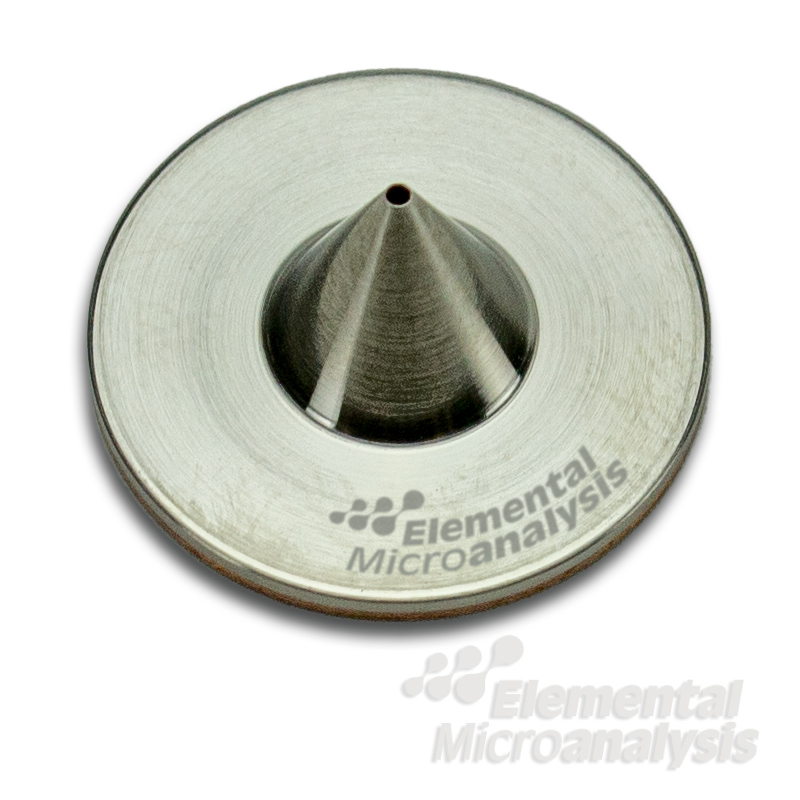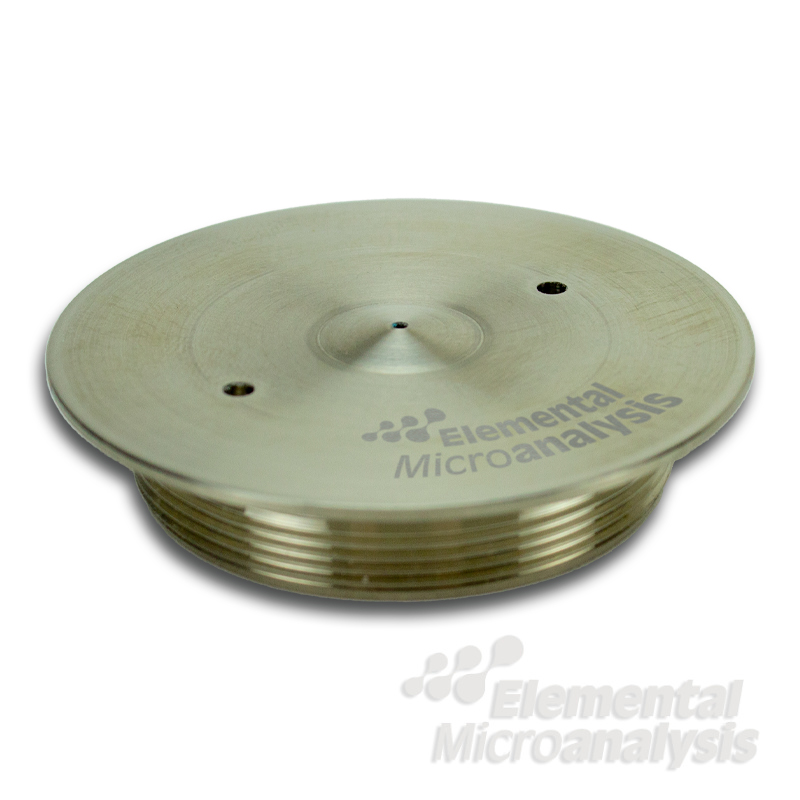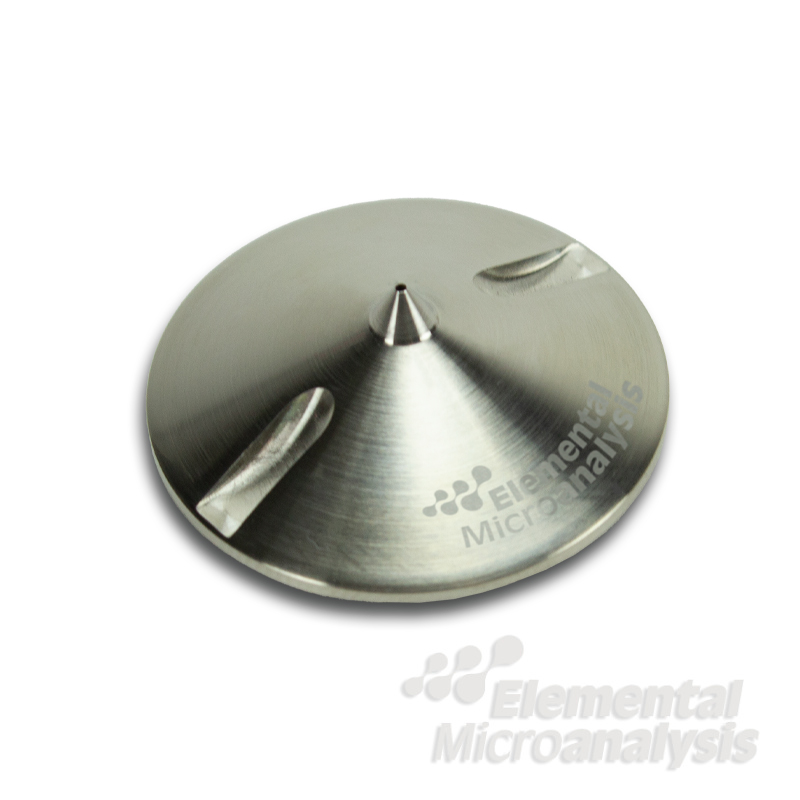 Elemental Microanalysis is excited to share a new product line!
We are now offering ICP-MS cones which are compatible with the leading ICP-MS manufacturers:
Manufacturer

Range

Instrument compatibility

Agilent Technologies®

skimmer and sample cones
X skimmer cones
Plated sample cones in nickel and/or platinum and copper.

HP4500
7500a
7500c
7500cs
7500s
7500ce

7500cx
7700x/e
7800
7900
8800
890

PerkinElmer®

Nickel, platinum and aluminium
Sample and skimmer cones
Hyper skimmer cones

ELAN 250
ELAN 500
ELAN 5000
ELAN 6000
ELAN 6100
ELAN 9000

ELAN DRC
NexION 300
NexION 350
NexION 1000
NexION 2000
NexION 5000

Thermo Fisher Scientific®

Nickel, platinum or aluminium
Sample, skimmer, micro-skimmer, 'H' skimmer, 'X' skimmer cones
Plasmatrace cones and jet sample cones
Hot or cold plasma conditions
Boron or boron free

PQ2
VG ExCell
X-SERIES
iCapQ/Qnova

ELEMENT
ELEMENT 2
NEPTUNE
Apix

Nu Instruments

Wide angle and narrow angle skimmer cones
Sampler cones for wet or dry plasma conditions
Nickel or platinum

Plasma
Plasma ES
Plasma II
Plasma II ES

Plasma 3
Plasma 3 ES
AttoM
AttoM ES
All of the precision machined cones are the same (or better) quality as OEM products - guaranteed.
Cones from Elemental Microanalysis will last as long as an OEM cone. No variance to analytical output. Cones will require the same frequency of cleaning as an OEM cone.
Cones are supplied in packaging designed to be both sustainable and ensure the cones arrive in good shape.
Our Devon facility is fully accredited to ISO9001; our years of experience manufacturing quality aftermarket products means you can be assured of high quality products. As always, our prices are lower than OEMs - and better than other aftermarket suppliers.
Total satisfaction guarantee
ICP-MS cones from Elemental Microanalysis are supplied with our total satisfaction gurantee. We guarantee that our product is at least as good as from your current supplier. If not you can return the product to us and you don't pay a penny.
Finding the ICP-MS cones you need
You can find your OEM compatible cone quickly on our website.
The search function will match OEM part numbers to the Elemental Microanalysis compatible product. Alternatively, you can browse by OEM on the website or identify the cones specifically compatible with your analyser.
OEM specific product listings can also be downloaded:
Agilent Technologies product sheet
Thermo Fisher Scientific product sheet
Our sales team are always happy to help you find what you are looking for too.
So next time you are placing a consumables order for your trace elemental analyser, remember Elemental Microanalysis can support your ICP-MS cones requirements too.
Please contact us with any questions about our new ICP-MS range.