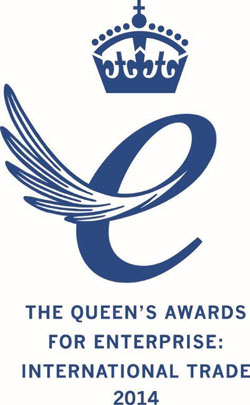 We are celebrating being named as winners of a Queen's award for Enterprise – the UK's highest accolade for business success.
We received our award for International Trade in June 2014. This was in recognition of achieving increased year on year export sales over a six year period.
Elemental Microanalysis was founded in 1976 and now employs 33 people based in Okehampton, Devon. The Company manufactures products used every day by analytical chemists. Our product range encompasses reference materials, specialised chemical reagents, sample containers and other daily use items. Our customers work in a wide range of different industries including academia, pharmaceuticals, food, agriculture, petrochemicals, iron and steel, and coal.
Managing Director, Ian Smith states 'We are extremely proud of this award. For a business of our size to export more than 65% of our production to 70 countries around the world from rural Devon is a huge achievement by the talented and hard-working team of people working in our Company'.
Approximately 160 Queen's Awards have been announced this year for outstanding business achievement in the fields of International Trade, Innovation and Sustainable Development.
As a winner of the Queen's Award, Ian represented Elemental Microanalysis Ltd at a special reception given by Buckingham Palace. We can also use the Queen's Award Emblem in advertising, marketing and on packaging for a period of five years as a symbol of our quality and success.
The awards are made annually by HM The Queen, and are only given for the highest levels of excellence demonstrated in each category.
To find out more about the award visit https://www.gov.uk/queens-awards-for-enterprise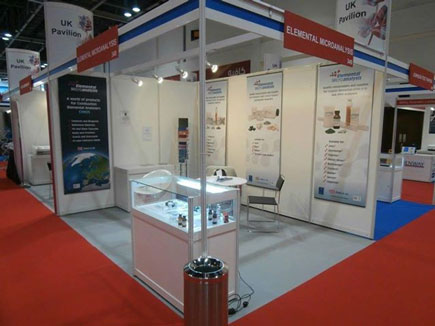 We will be exhibiting at worldwide events throughout 2017 and 2018.
Drop by and visit us or if you would prefer, contact us to arrange a meeting.