Events
Events, exhibitions and trade shows worldwide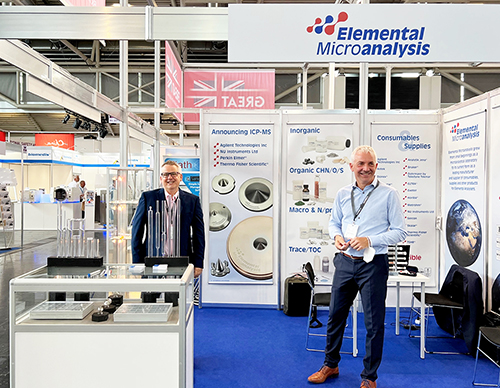 We and our global network of dealers will be showcasing our products at worldwide events during 2023 and beyond. Drop by, or if you would prefer, contact us to arrange a meeting.
Elemental Microanalysis dealer Pro Maintech Consultancy, Inc. will be at 37th Philippine Chemistry Congress in Bacolod, Philippines from July 26th-28th 2023.
You will find Elemental Microanalysis dealer Celikler Analitik Medikal Tic. Ltd at MINEX. Mining, Natural Resources and Technologies Fair Gaziemir/Izmir, Turkiye September 13th-16th and also at EIF Turkiye Mining Congress and Expo Ankara, Turkiye between October 11th-13th 2023.
The Elemental Microanalysis team were at Analytica 2022 Munich, Germany and look forward to exhibiting again at Analytica 2024.