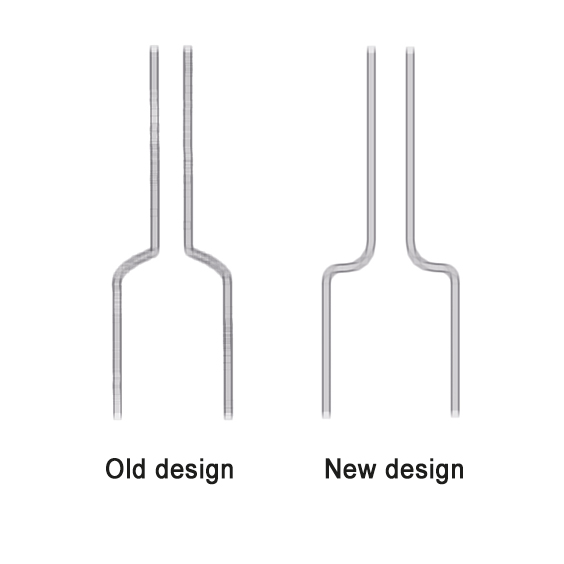 With the introduction of the Shimadzu "L-Series" TOC analysers, a modified version of the 631-41524 combustion tube was also introduced. The new 638-41323 tube replaced the original tube, which is no longer supplied by Shimadzu.
The new style tube has a flatter transition between the larger and smaller diameter portions of the tube. Older TOC analysers can use either tube. The original rounded transition tube is subject to breakage in the new "L-Series" analyzers.
New stock and orders of our equivalent C8060 part, Combustion tube Shimadzu TOC 631-41524 / 638-41323, will be of the new design, suitable for older and current models of Shimadzu TOC combustion analysers. Our product has a significant price advantage compared to the OEM (less than half the OEM cost).
A product sheet summarising all our products suitable for the Shimadzu TOC analyser is available to download below.
The use of Shimadzu® part numbers is intended for convenience only, and does not imply the products are of OEM origin. All Elemental Microanalysis products are guaranteed to be of high quality and are deemed to be suitable alternatives in the stated instruments. All Shimadzu® trademarks acknowledged.
Additional Information available
:
Shimadzu_TOC.pdf