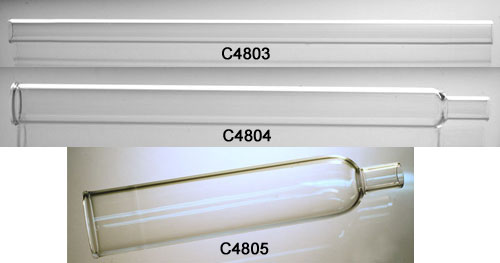 Elemental Microanalysis have added four new glassware products for use in the CKIC TCN/CHN 2200 series instruments: an aliquot scrubber (C4803), a helium scrubber (C4804), an acid scrubber (C4805), and a lower quartz crucible (C4806). Also new to the range is a prepacked catalyst heater/reduction tube (X3007).
The TCN/CHN 2200, a relatively new series of instruments from Chinese manufacturer CKIC, are becoming popular in many countries around the world. Elemental Microanalysis offers a wide range of parts, consumables and reference materials suitable for use in these instruments. To view the full range, just click the Advanced Search button on our website, select CKIC, and then select TCN/CHN 2200.
These products are manufactured in our own workshops from the highest quality materials and are produced and tested in accordance with our ISO 9001 accredited quality system. As always our products come with our absolute guarantee: as good as, or better than, the original product – or your money back.
For more details of the many other products in our product range please visit our website www.elementalmicroanalysis.com or contact us.
All trademarks acknowledged. Use of the OEM part number is for reference only and does not imply that the products are of OEM origin.
All Elemental Microanalysis Products are guaranteed to be of high quality and suitable for use in the stated application.