New IRMS supplement
Our updated IRMS supplement is now available as a print copy or a download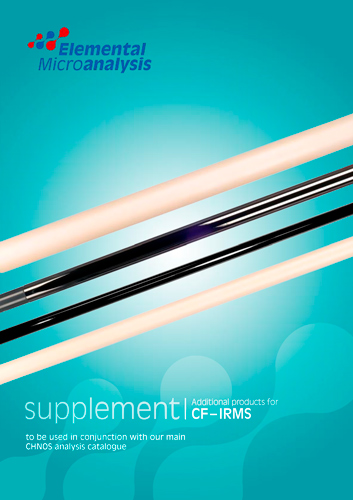 Elemental Microanalysis has recently updated its IRMS supplement. This supplement is intended for use alongside our main Micro elemental analysis catalogue.
The supplement highlights our range of products specifically for IRMS analysis, with images of many of these products, Other key information includes a cross-reference list, to help you identify the parts you need, and configuration guides to indicate which EMAL products to use in various instruments.
An electronic version of the new supplement can be downloaded from our website,

here

. For a printed copy, please contact our sales team, by e-mailing enquiries@microanalysis.co.uk.