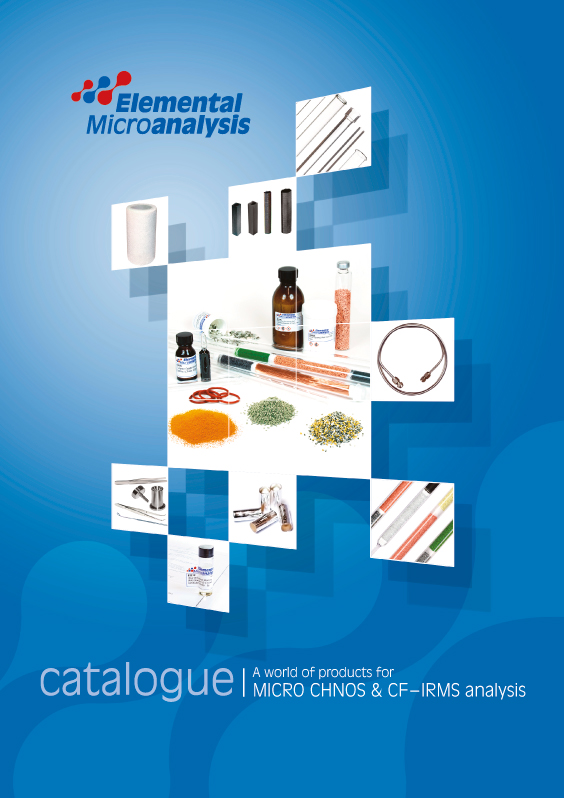 A new edition of the Micro CHNOS catalogue from Elemental Microanalysis is now available.
Containing over 1500 products for organic elemental analysis, this 98-page catalogue covers all your consumables needs, from reagents and capsules, to furnace tubes and separation columns. It also includes a comprehensive range of products for CF-IRMS.
The updated catalogue features our product ranges for all current organic micro-CHNOS and EA-IRMS analysers from Elementar®, Thermo Fisher Scientific®, EuroVector and others, with products for older legacy models retained in a separate section, for ease of use.
Diagrams are included to show which products to use in various configurations, making it easy to find the right Elemental Microanalysis products for your analyser.
Many of Elemental Microanalysis' products are manufactured in-house, and all are compatible with major OEM lines. Our high quality products, with competitive pricing and excellent sales service, offer great value in comparison to the OEM.
Click here to download a copy of the new Micro catalogue, or request a printed version from enquiries@microanalysis.co.uk.