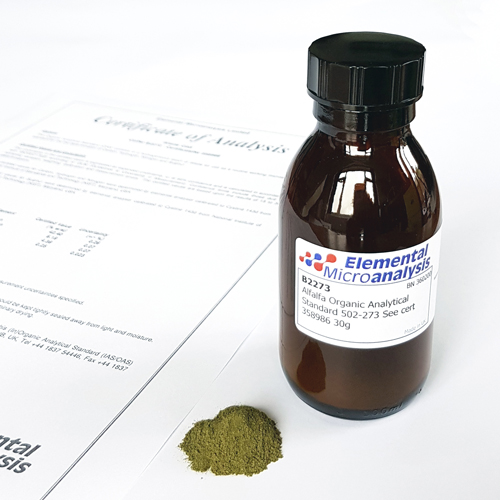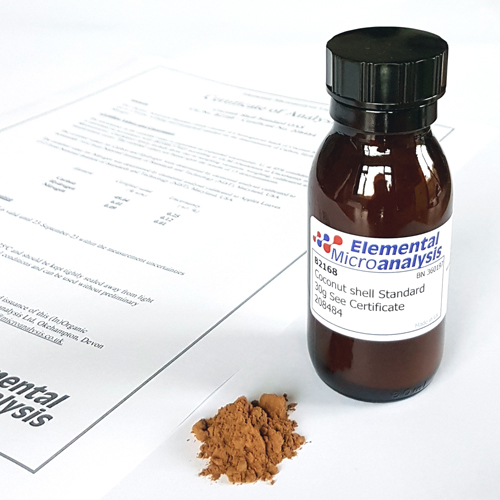 To assist you in quickly finding the reference materials you need, we have created an easy guide for natural reference materials.
Our wide range of analytical standards are all produced in our ISO 9001 factory for your assurance of quality and accurate calibration.
Elemental Microanalysis' natural reference materials range includes soils, wheat, soy bean meal, corn gluten, protein, pasta, rye flour, barley and many more.
The guide is available for download below.
As well as analytical reference values for elemental combustion analysis CHNOS, many of our natural reference materials have additional certification
Ultimate analysis (eg moisture)
Dried basis feed analysis (eg crude fibre and fat)
Industry relevant mineral analysis (eg calcium, magnesium, phosphorus, potassium, sodium, boron, iron, zinc, copper, manganese and aluminium)
Organic analytical standards (OAS) from Elemental Microanalysis are traceable to the National Institute of Standards and Technology (N.I.S.T.), Maryland, USA and/or (where appropriate) other accredited certification organisations. These materials are suitable for use as working standards for elemental analysis and are supplied with batch certificates of analysis.
Analysis values may change depending on the batch available; please see the website for current certificate of analysis.
Additional Information available
:
Natural_ref_materials.01.pdf