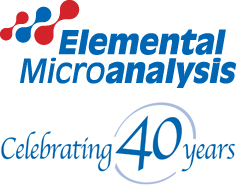 On 11th October 1976 Elemental Microanalysis opened its doors for business for the first time and then, as now, the focus was on the combustion elemental analysis market, pushing the boundaries of what was technically achievable, quality and outstanding value. Whilst that fundamental ethos has not changed over the ensuing 40 years much else has.
People have changed, the business moved from the London suburbs to rural Devon and ownership has changed but we still retain our focus on technology, quality and value. This has enabled the Company to flourish and grow from a 'one man band' to the company we know today employing 36 people, turning over millions of pounds and exporting over 80% of its production to 80 countries through a network of almost 100 dealers.
We look forward to a long mutually beneficial business relationship with you in the future through further enhancing our reputation for service, support, quality, product range and value for money.
We are often asked by customers about our reference materials for IRMS. To help explain these points we have prepared a technical guide on these materials.
Elemental Microanalysis has introduced two new kits for use in high temperature conversion EA-IRMS analysis, following the release of similar kits by Thermo Scientific®.
Updated set of 7 soil reference materials to include new mineral soil standard