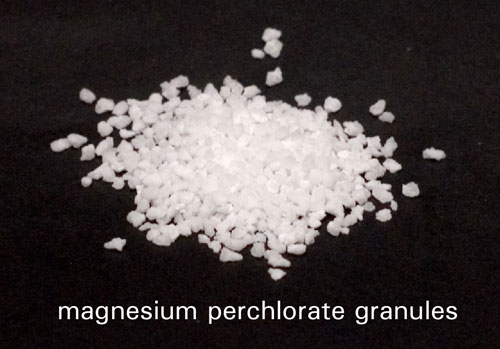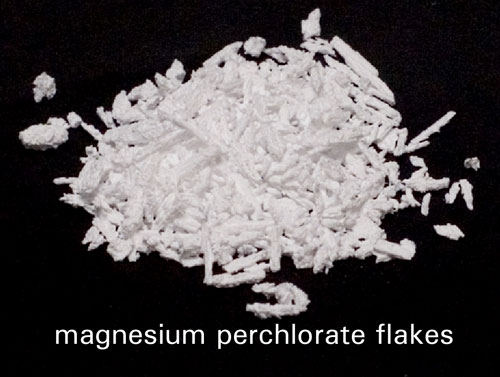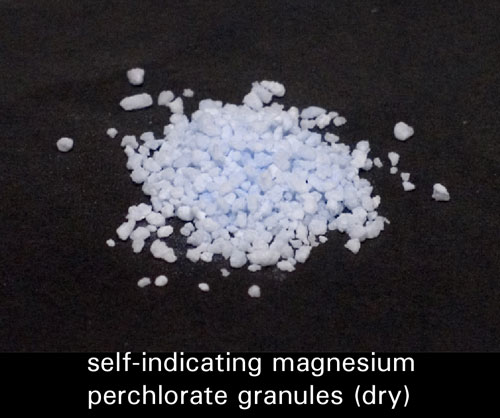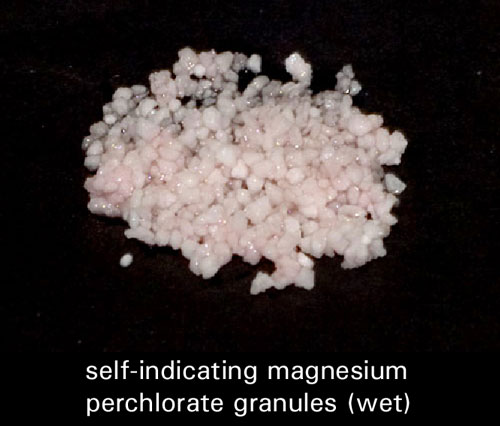 Form
We offer the material in the form of
'granules' or
'flakes'
.
Flakes have a nominal grain size of 2–4 mm, and granules a grain size of 0.7–1.2 mm.
There is a trade-off to consider in running costs. Granules pack much more densely into the tube, so that it is possible to pack approximately 60% more material into a given volume. The trap will therefore last significantly longer between changes. The granular material does, however, cost significantly more. For lowest running costs the flake is the better option.
Flakes are unsuitable for small diameter traps as the relatively large pieces make filling difficult and can cause voids in the trap. For traps with an internal diameter of 10 mm or less, granules are preferable for this reason.
Indicator
Both the granule and flake forms are available with, or without, an indicator. Cobalt chloride is used to give a blue (dry) to pink (wet) colour change, which clearly shows when the material is exhausted. This indicator is particularly useful for inexperienced users, allowing them to judge more easily when to change the trap filling. Costs are, however, higher and the indicator does add an additional potential hazard.
Larger pack sizes of flake-form magnesium perchlorate (without indicator) are available if required — B1081
(granules), 500 g, and B1161
(flakes), 454 g.
| | | | |
| --- | --- | --- | --- |
| Part number | Form | Indicator | Pack size |
| | Flake | No | 25g |
| | Flake | No | 100g |
| | Flake | Yes | 25g |
| | Flake | Yes | 100g |
| | Granule | No | 25g |
| | Granule | No | 100g |
| | Granule | Yes | 25g |
| | Granule | Yes | 100g |
Additional Information available
:
magnesium perchlorate options.pdf